Clubstep v2
Level Information
Creator
Neptune
Difficulty
Hard Demon
Stars
10
Level ID
450920
Level version
1
Last updated in
1.6
Soundtrack
Composer
DJ-Nate
Song name
Clubstep
Newgrounds ID
Official
Clubstep v2 is a 1.6 Hard Demon created by Neptune. As its name suggests, It is a buffed remake of official level #14 (Clubstep by RobTop). It used to be considered a Hard Demon but is an easy/medium demon to most now.
Clubstep v2 isn't too much more difficult than the original and is basically a 1.6 looking level. It does, however, require you to be more active, as there are almost no rest periods. The easiest part is probably the ball section at 43%, and the hardest section is probably the upside-down ship sequence at 88%.
Gameplay
The level begins with a difficult cube section. It is quite similar to the original level, but it is complicated several times. You must observe the timing in order to pass this stage. In addition, there are jump orb traps.
Next, the player enters a quite difficult ship sequence, which is also similar to the original but also complicated. To pass it, you need to be able to distinguish between fake spikes from real ones, and also fly directly on the ship. Next, the player enters an easy cube section. You only need to understand which areas are needed and which are traps. The trump card at this stage: its length. Next is a very tricky ball segment. The main thing is to be able to own it, and you will pass this stage.
Then, there is an easy UFO segment. You only need to go through the pillars with spikes. Then follows a complex cube, similar to the counterpart from the original level. Everything is as in the original, you just need to choose the right paths. After comes a short cube. You need to click on the right areas. Then comes the ship, which is also short and very light. Next, a complex UFO in which you need to be able to fly through narrow spaces. And again the ship, but not for long. Then again UFO. And this is followed by a ship, which is quite light.
Then a simple cube that lasts only a couple of seconds. Then the ship, which is also uncomplicated. Once again a short mini-cube. And then again the ship. It is quite easy to pass.
Fails
GuitarHeroStyles crashed at 95%.
Brandon Larkin crashed at 90% and 96%.
Catman199 crashed at 95%, 97%, 98%, and several times past 85%.
mousemallow crashed at 87%
Trivia
The level cannot be copied.
It is the first level in the Demon Pack 9.
Walkthrough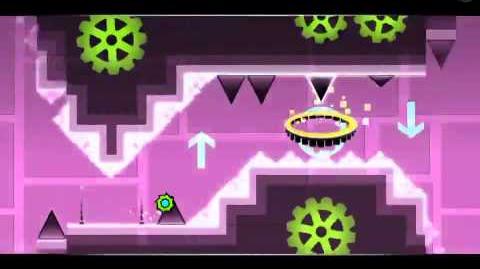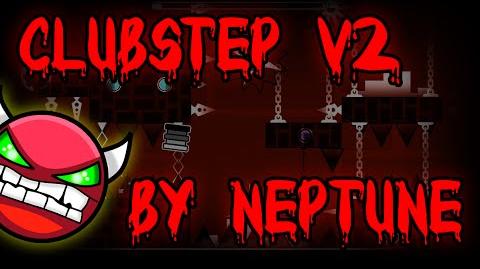 Community content is available under
CC-BY-SA
unless otherwise noted.